We stayed at our usual hostel at Craigellachie ,Newtonmore .After lengthy discussions regarding our best options ,considering the conditions we opted for two teams ,two Dave's and Nick opted for Lurchers,the others Antoine,Andrew,Gary,John and myself opted for Cha-No.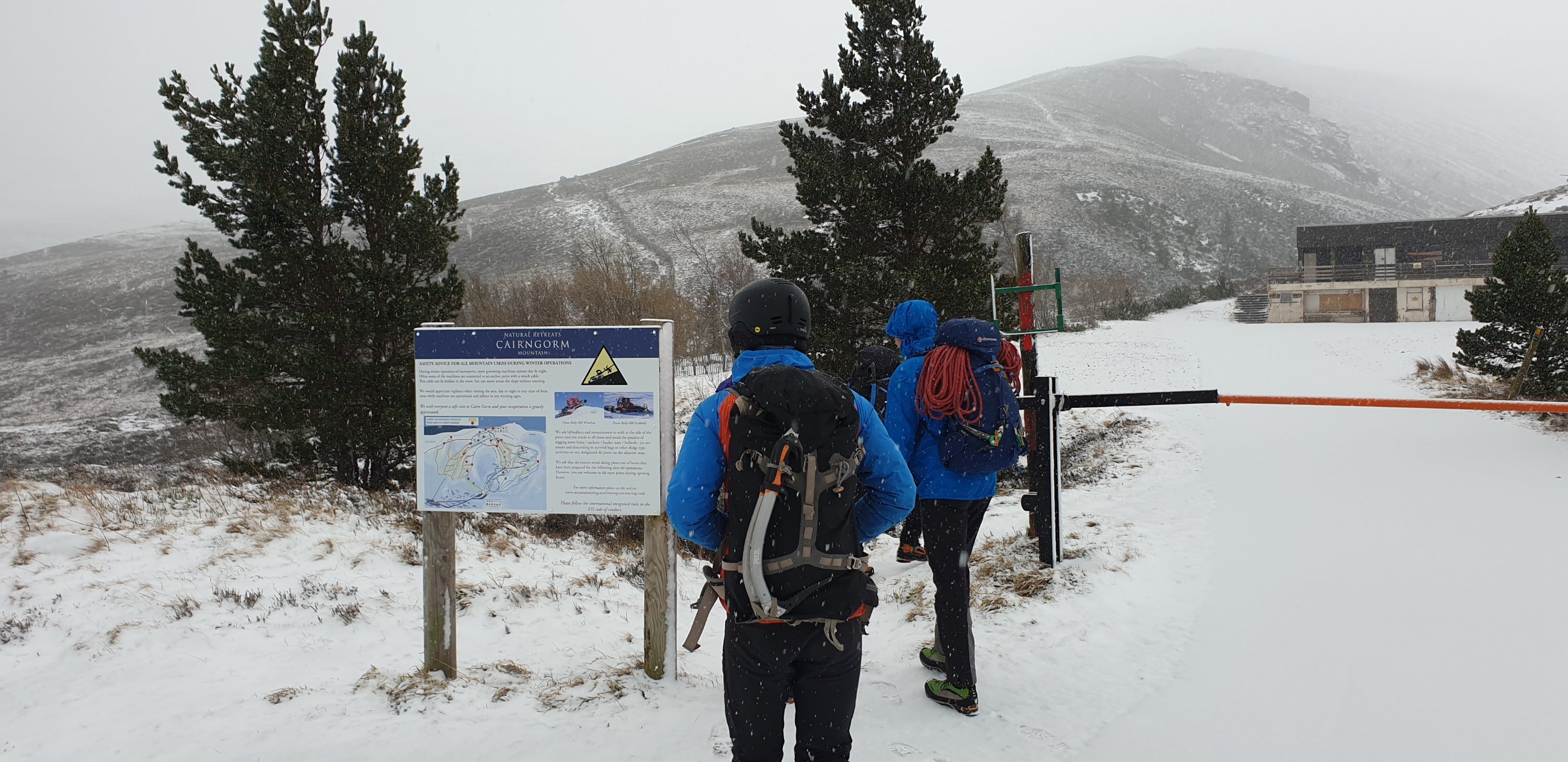 Leaving the Coire na Ciste car park.
After reaching the crag,an abseil was set up.
Antoine and Andrew opted for Jenga Buttress direct and John led Gary and myself up Grandees groove.
Sunday afternoon found me travelling over to Glenmore Lodge to meet up with my instructor for 3 days climbing on The Ben.
After a kit check and food for 3 days we headed off for the Cic hut at the base of the North face.
Stopping off for fish and chips in Kingussie.
First sight of The Ben.
We arrived at the hut at 8pm and got settled in.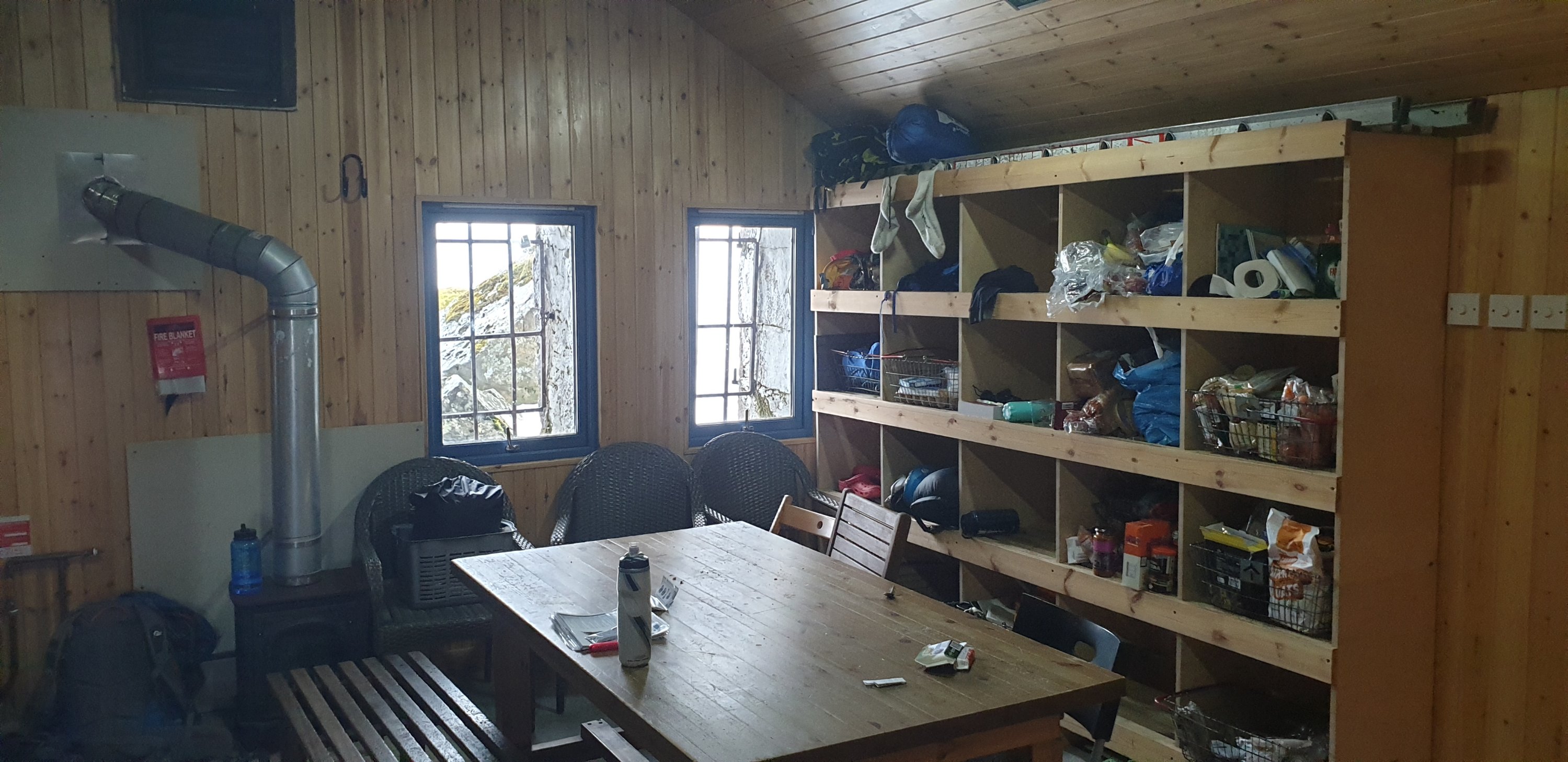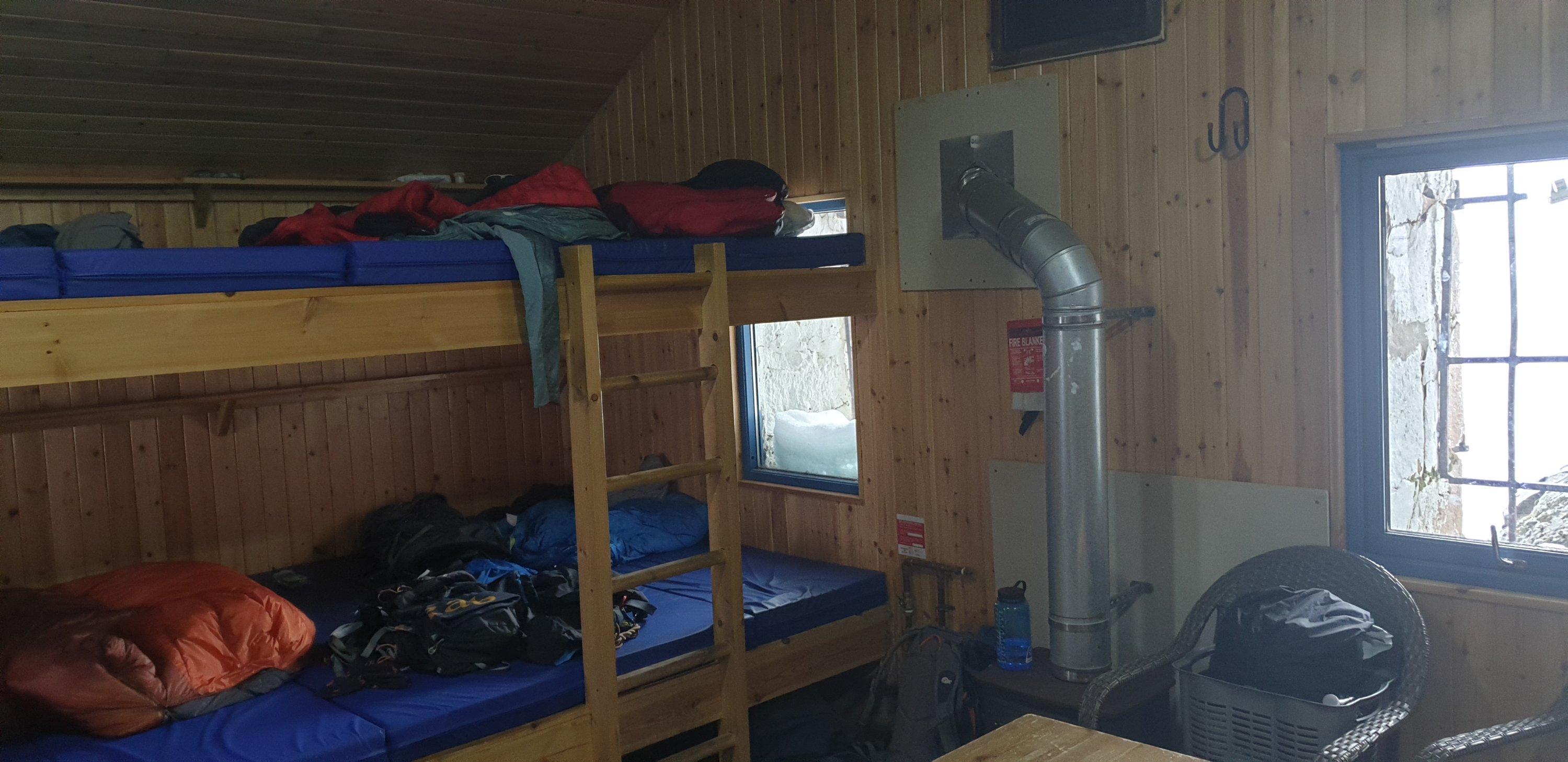 After a hearty breakfast it was decided due to conditions that Tower ridge would be our goal for today.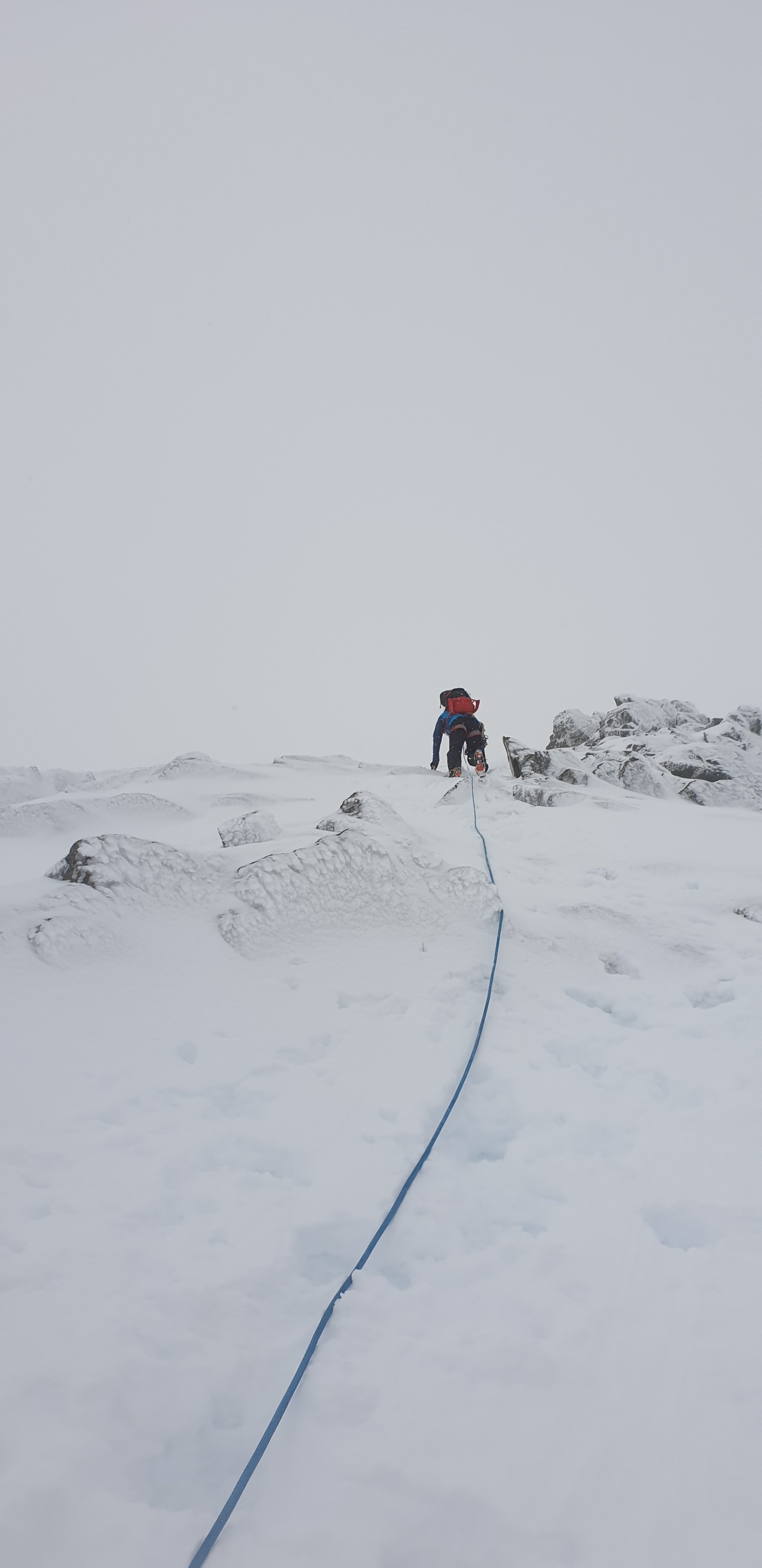 Two other teams had set out before us ,but due to difficult route finding we quickly caught them up.
We reached the Eastern traverse below the Great Tower.
On arriving at Tower gap unfortunately the mist descended.
Looking down into Tower gap.
we eventually topped out to White out conditions and careful navigation was needed to find the Cain Mor Dearg arete of which we descended back to the hut.
Due to deteriorating conditions the following day we did the south west ridge of the Douglas boulder.
Wednesday saw us leave the Ben and head over to Beinn a' Chaorainn for a solo of the east ridge.
A drive back to Glenmore for a slice of their famous cake followed by some r and r at a local hotel.
All in all a good 4 days of mixed climbing with full on Scottish winter conditions thrown in.