There was a very poor forecast (almost) everywhere. So it was time for a day in the Far East (of the Grampians). Paul and I have long served our time in the high Cairngorms, so we were happy to find an alternative to Saturday's 100 mph gusts and driving rain.
Mount Battock is the easternmost Corbett and its pleasant dome gave us a clear day, with the wind "only" doing 45 mph.

Views from Mount Battock are far-reaching, but booooh ! VERY BAD MARKS to Millden Estate for its totally bad management. Bulldozing new shooters tracks through the heather is a scandal the MCofS is urging the Scottish government to control, but obviously its already too late in Glen Esk.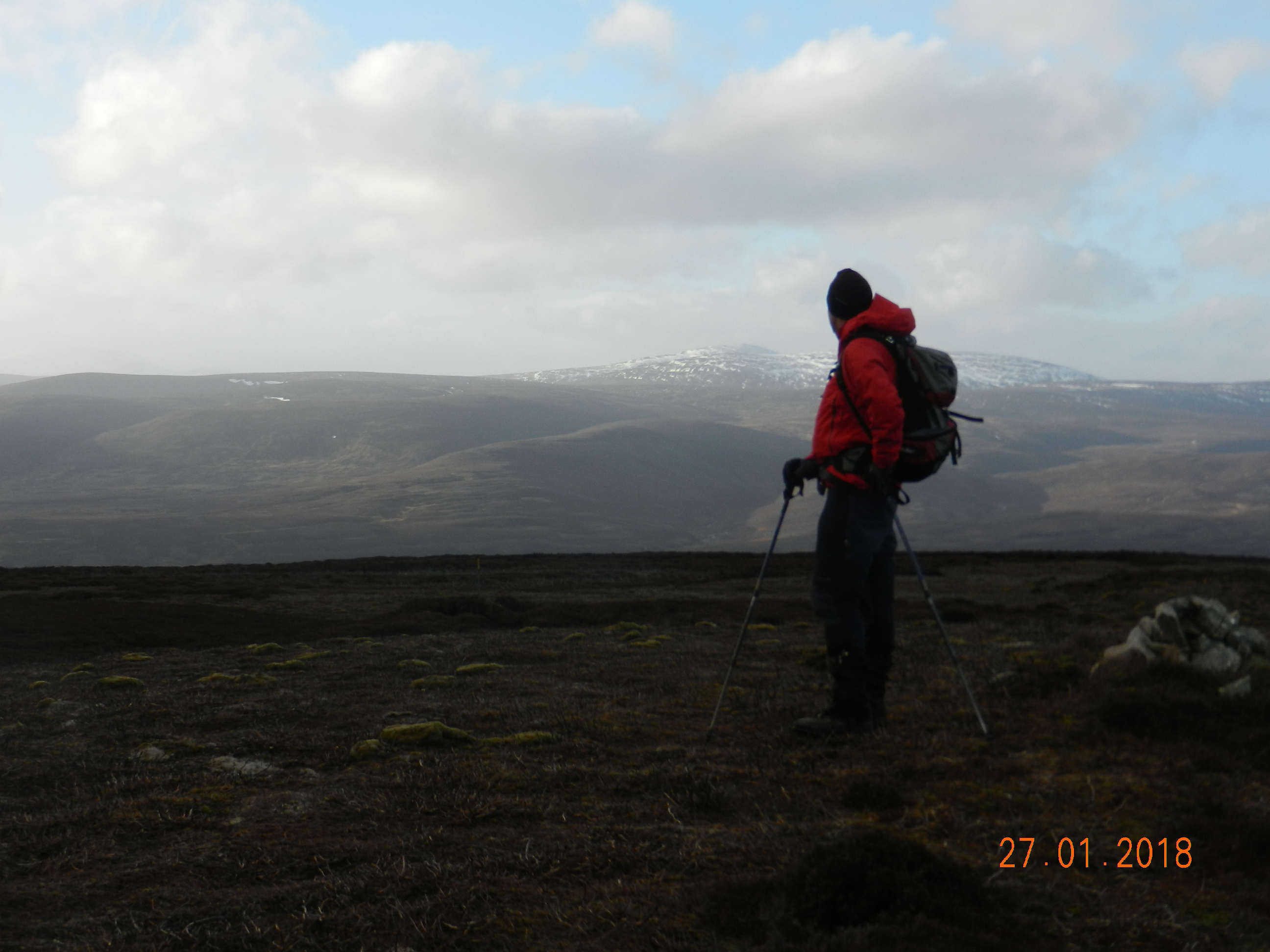 Sunday began with a wee problem


But we were soon around it and up the Corbett of Carn na Drochaide opposite Braemar.


This is an excellent viewpoint with 360 degree views from Lochnagar across to the Lairig Ghru and around north to Being a Bhuridh and Ben Avon. My last Dee-side Corbett, too, so I thought I'd been on every summit in the 400 square mile view !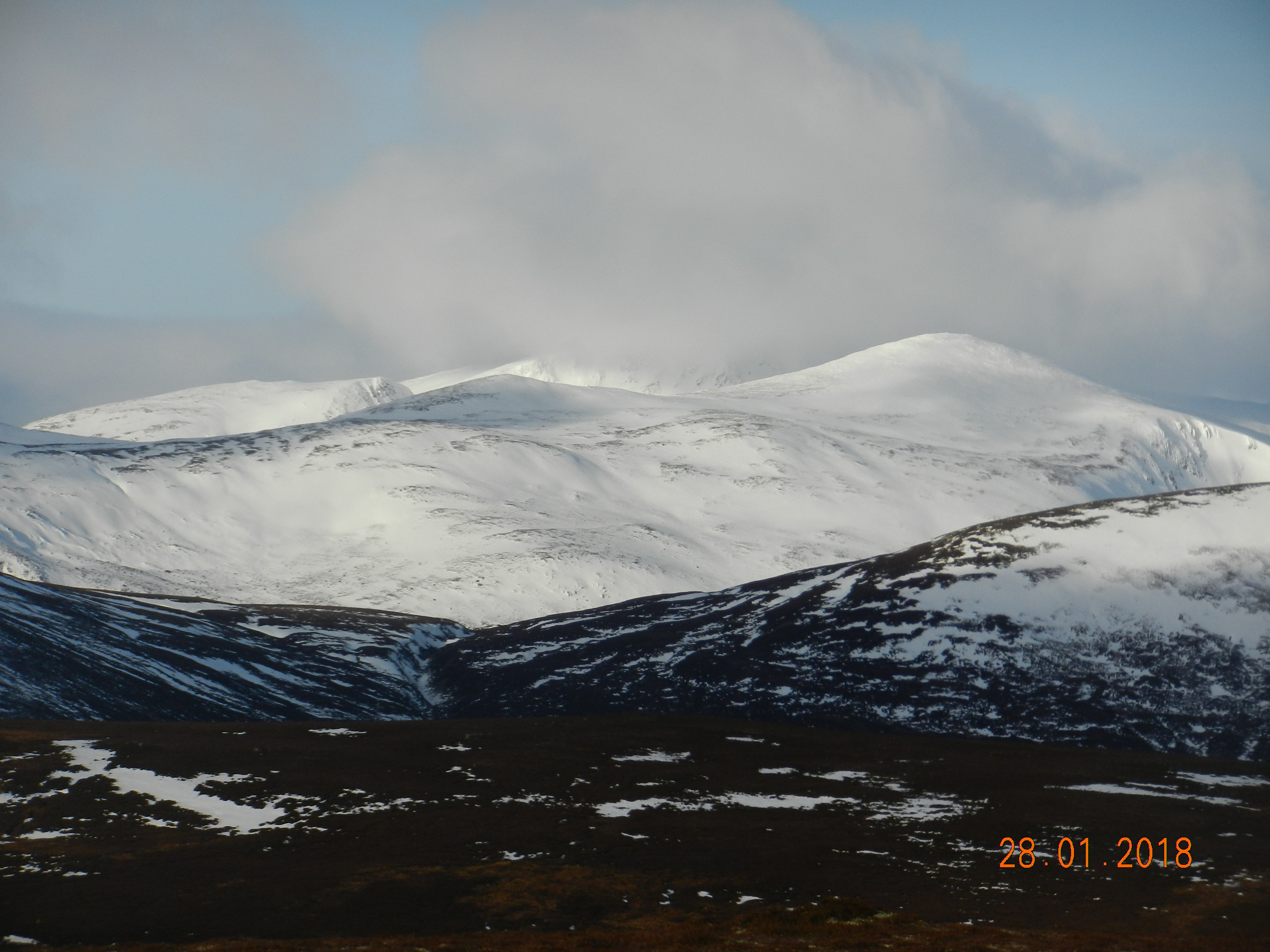 To round out the day we took to the heather northwards down steep slopes to discover the ravine of Glean an-t Slugain and make a circuit of the mountain back to Linn of Quoich. I was last at Linn of Quoich in 1996......time flies !!!
ANDREW