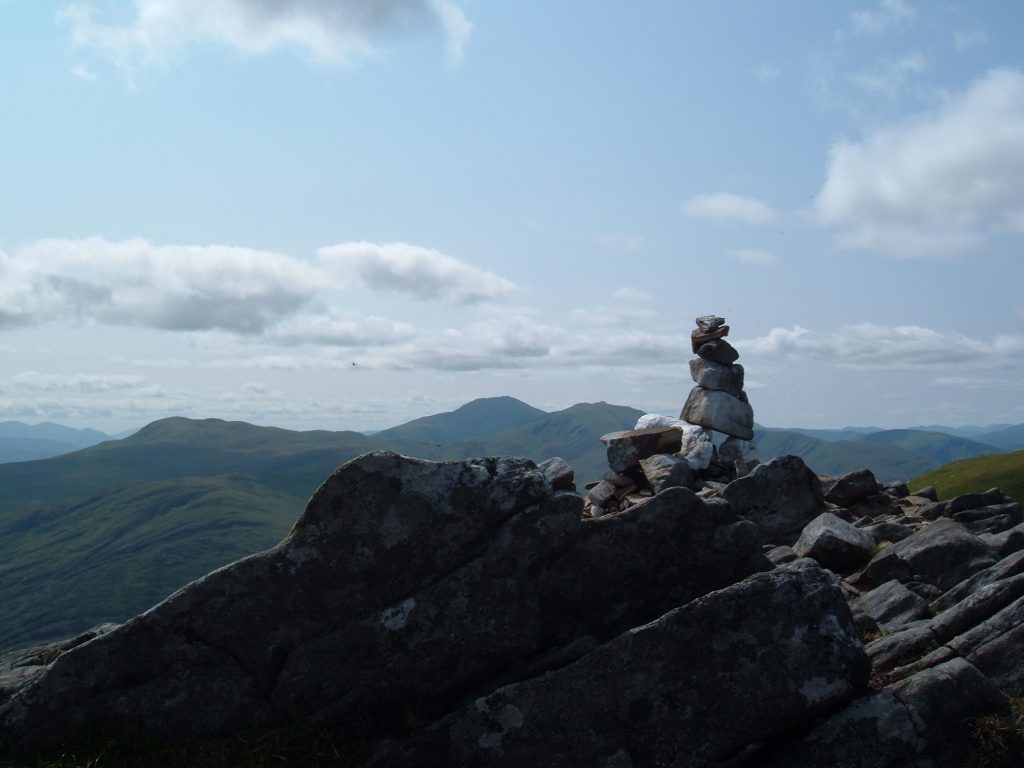 I recall a wild November day in 1994, the wind blasting us from the northwest, superb views in between heavy hail showers. A treasured memory of two much-valued friends made me keen to join Angela for a return to the Carn Mairg Group in Glen Lyon, Central Highlands. .

During the intervening 27 years, there have been various reports and complaints about the attitude and activities of the North Chesthill Estate, which has temporary custody of these four Munros. The sole permitted car park has only six spaces, and so we arrived there by 6.45 am, ate breakfast, and started uphill by 7.30.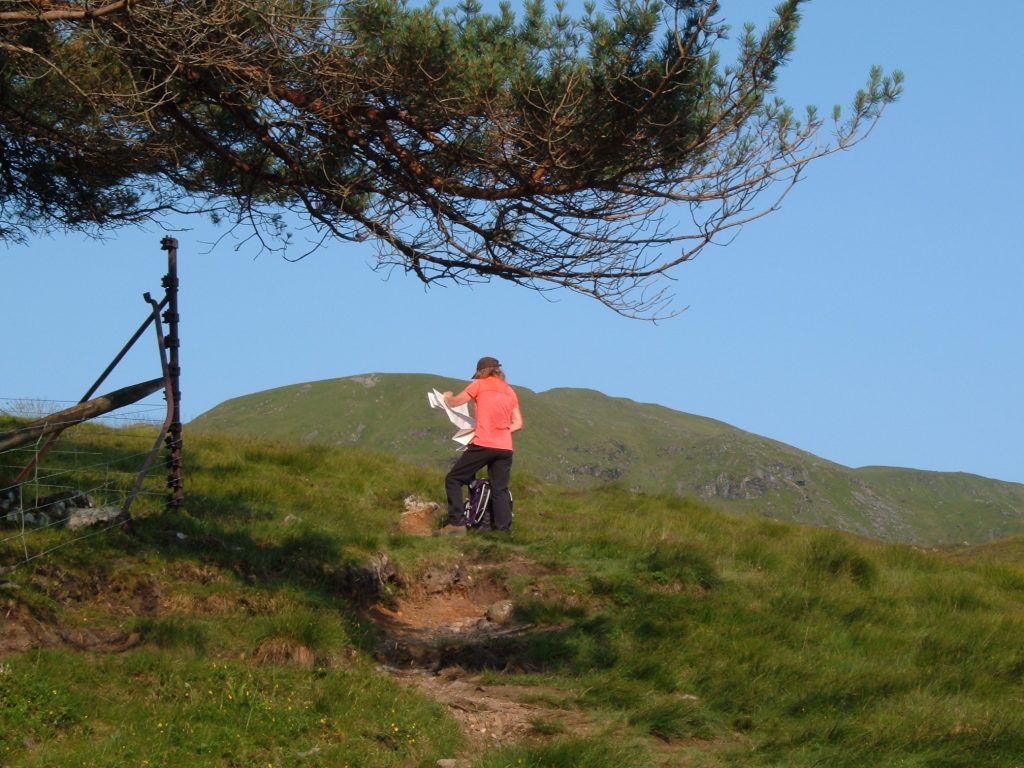 Just as well, really, because of the heatwave conditions. Steady going took us to the first Munro summit Carn Gorm by 10.00.
Southwards, Ben Lawers stood out clearly – the "almost-4000" mountain which was given a 12 foot cairn to top it up --- together with its attendants An Stuc and Beinn Ghlas.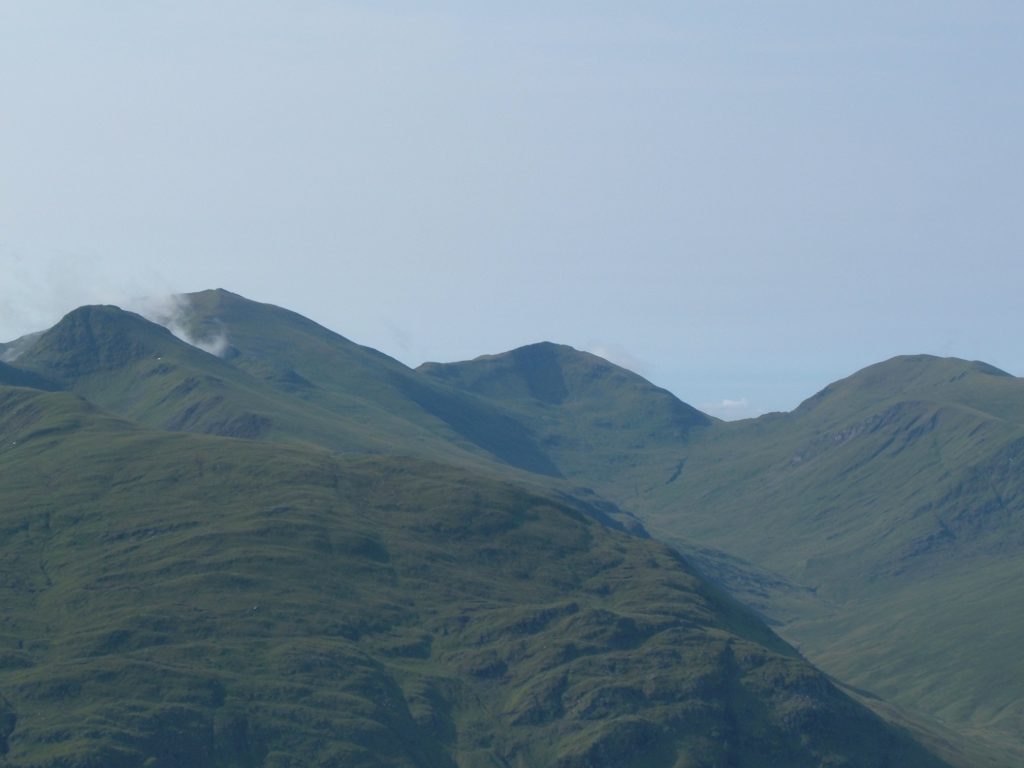 Northwest, lay Loch Rannoch, and in the hazy distance Glen Coe.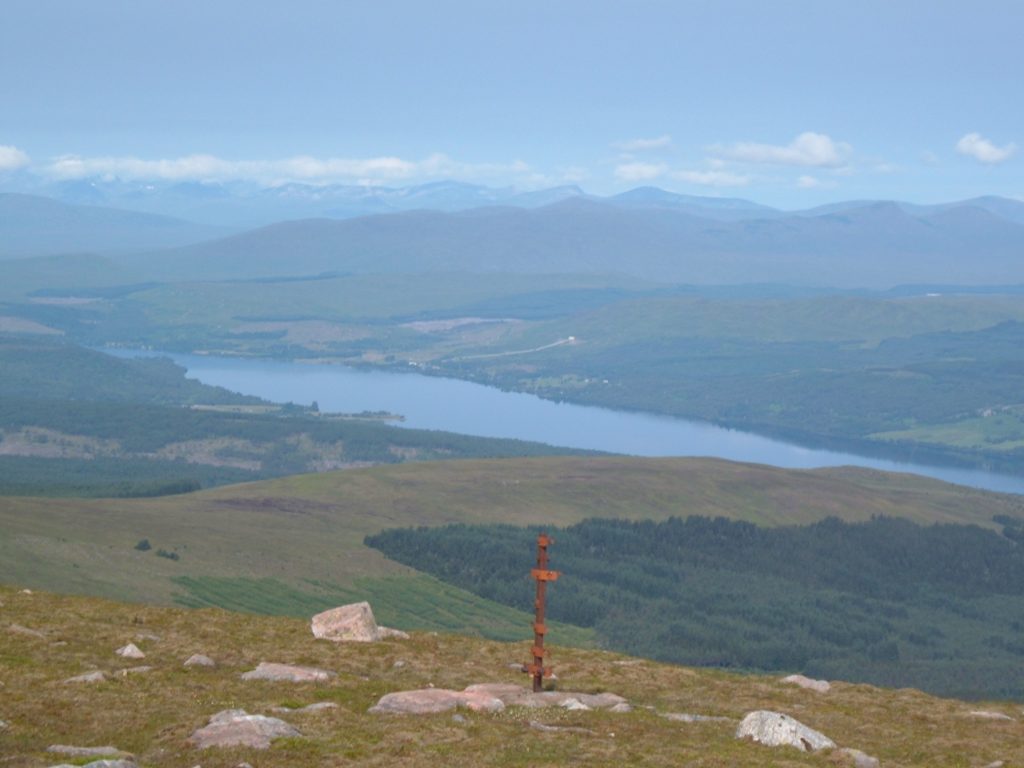 These mountains form a semicircle centred on the hamlet of Invervar. Once on the ridge line, the going is very steady over Meall Garbh up to Carn Mairg itself.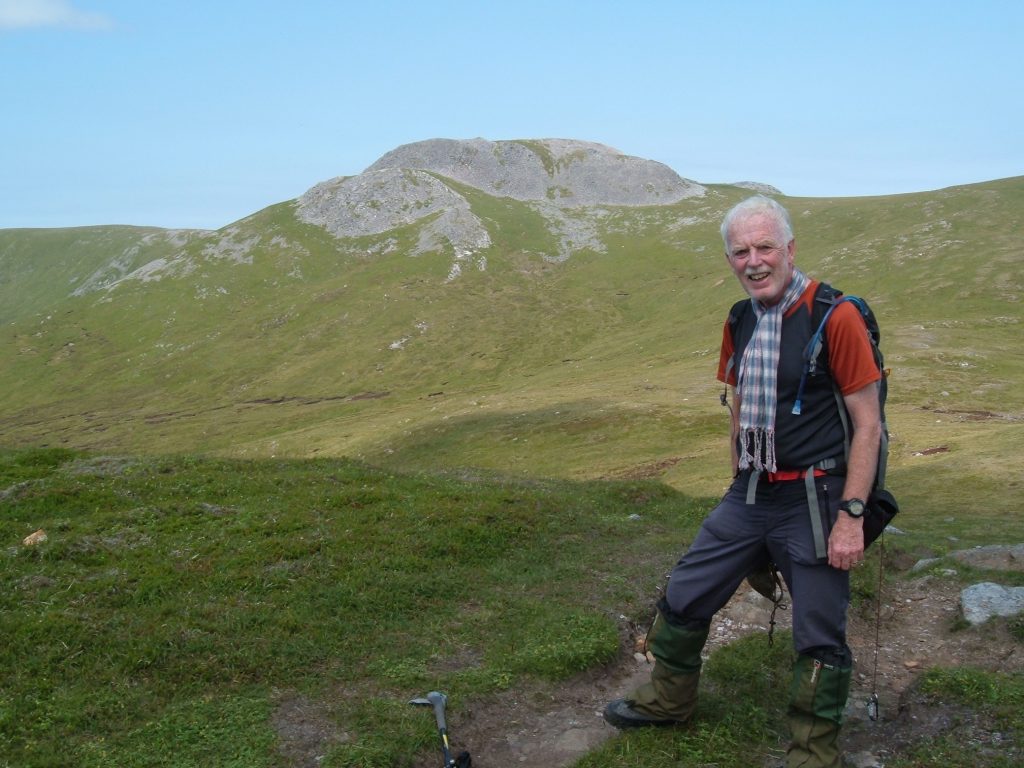 There are clear views of Schiehallion both "end-on" and from the side, showing the regularity of shape which led to its being used to calculate the weight of the world.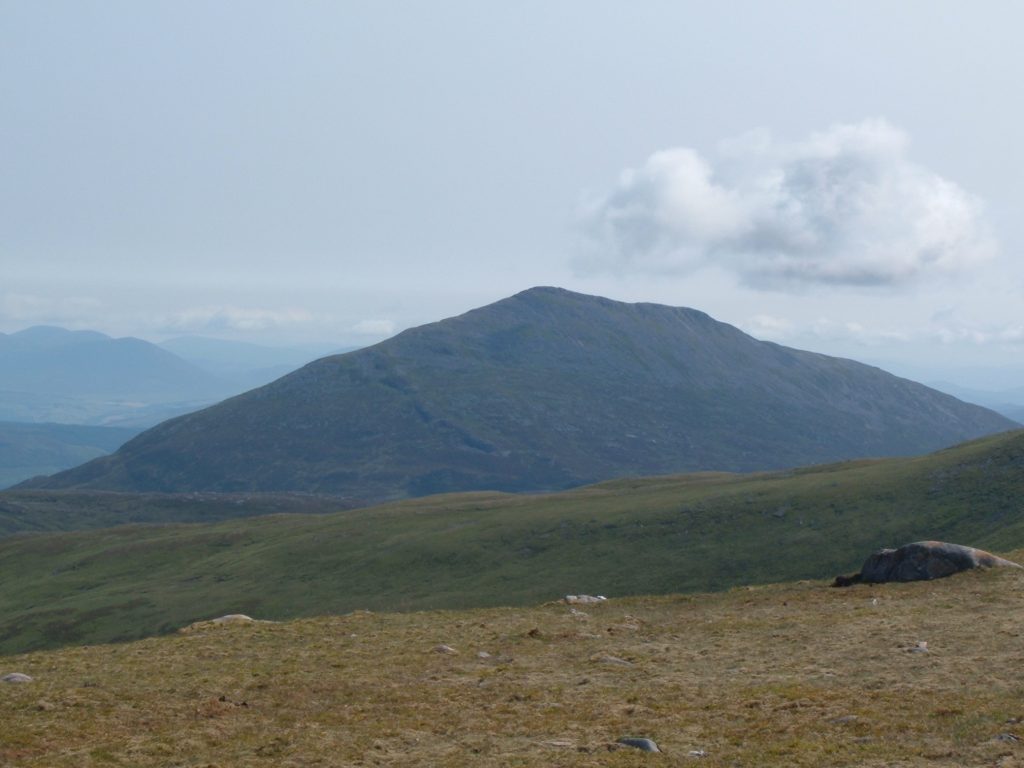 The fourth and final Munro is Meall na Aighean which completes 1300 metres of ascent. From here a grassy ridge led us back to the car park by mid-afternoon.
A grand day for us. Less happy, though, for 8 cars left on the roadside verge nearby. Although not impeding the passage of other vehicles, each of these had a Fixed Penalty Notice. It turns out that the tiny single-track road along Glen Lyon was made a Clearway last year, so it's now illegal to park on the verge. It struck me how neatly this serves the interests of North Chesthill Estate, which has tried for years to curtail access to its hills. And how assiduous of the Traffic Wardens to make a 30-mile, 90 minute round trip from Aberfeldy (or even further afield) on this quiet, hot, Monday. I began to wonder whether I could smell a rat.
Hillwalking interests allege a definite plan to choke off access. Local interests allege being overwhelmed. It seems that the mass resort to the countryside in the 2020 pandemic and associated thoughtless and selfish actions played directly into the hands of the Estate, who were not slow to seize the opportunity to prevent people getting to the hills. http://parkswatchscotland.co.uk/2020/08/24/the-attack-on-access-rights-extends-to-perth-and-kinross/
We drove several miles without meeting another car, calling at Fortingall to see the oldest living thing in Europe, possibly in the world, (5000 years). **
It only remained to find a reasonable Italian restaurant.
Ciao
ANDREW
** Fortingall Yew tree