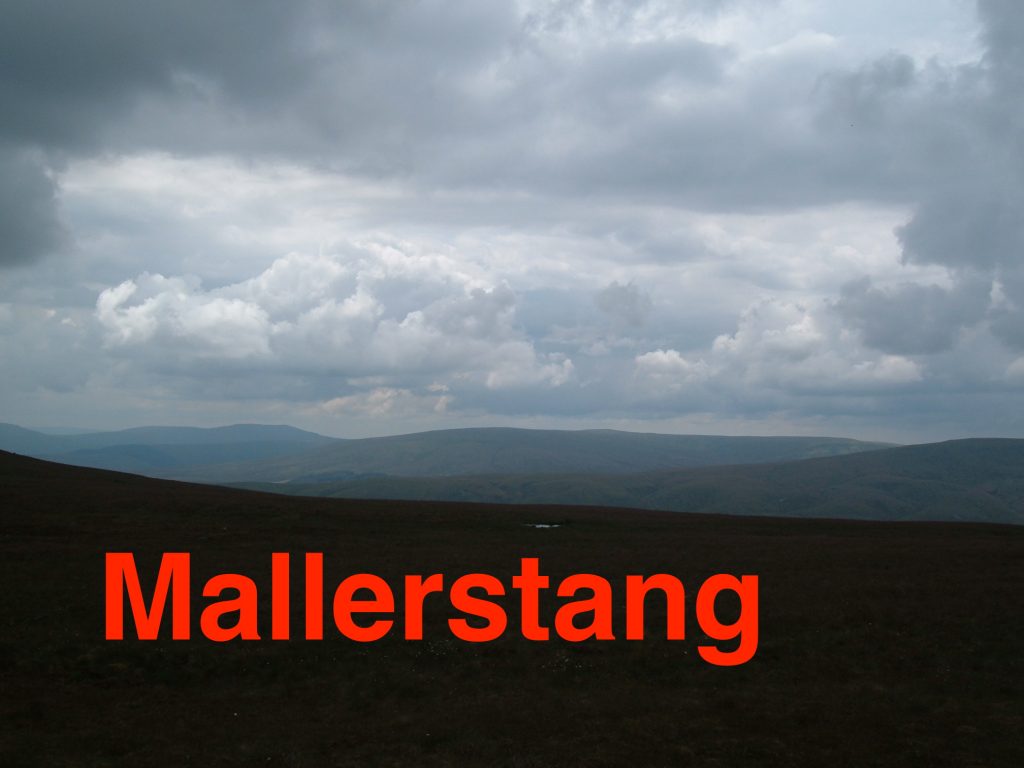 "The four highest places in the Dales ?"
" Umm... Whernside, obvs, and Ingleborough. And, er... Great Summat Whatsit …. and …."
"High Seat ". "Where the heck is that ? " "Exactly"
After nearly a mile across a trackless and steadily rising moor, the ground got steeper. And Steeper.
For Munroists taking a quiet Sunday stroll, there were reminiscences of Moruisg, maybe Ben Klibreck. But rock outcrops were easily outflanked at the northern end of Mallerstang Edge, and in due course we stood on the plateau of the east side of Mallerstang.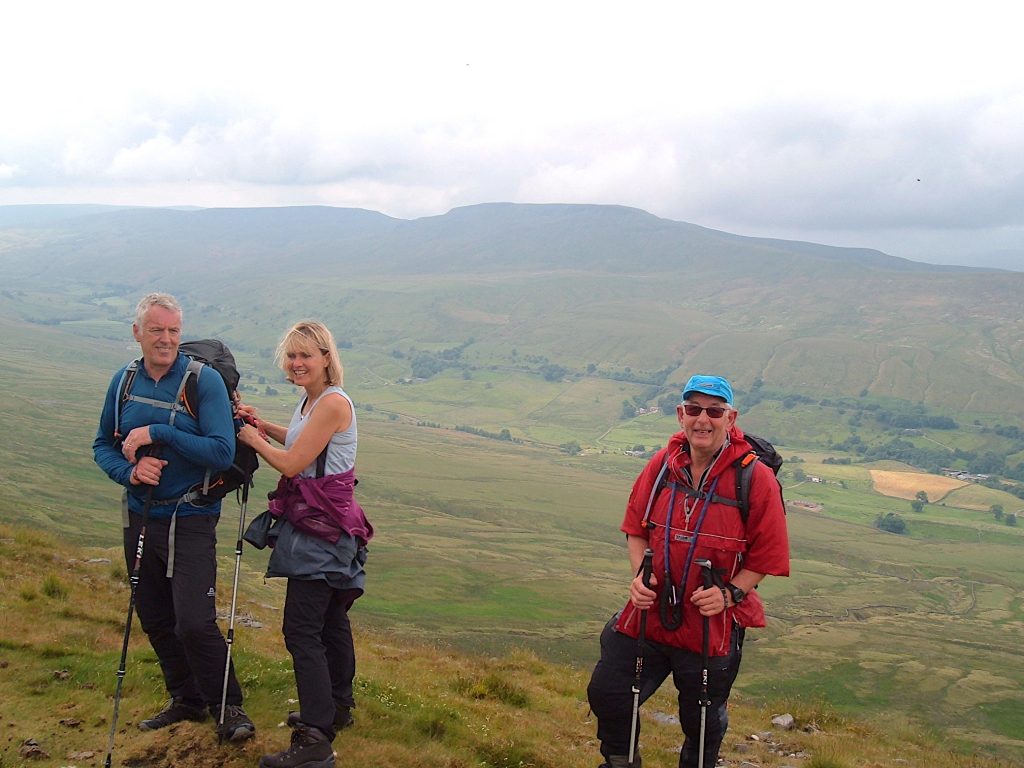 This great trench of a valley running south from Kirkby Stephen was seen to good effect. It was now easy to see how the railway surveyors had come up with a scheme to link Ribblesdale from the south and through to Carlisle. The views from High Seat at 710 metres were astonishing, even on a grey day. The land stretches away into the Vale of Eden and Penrith. Turn around, and glimpse the Vale of York. Fifteen miles south, were Whernside and Ingleborough with their numerous visitors.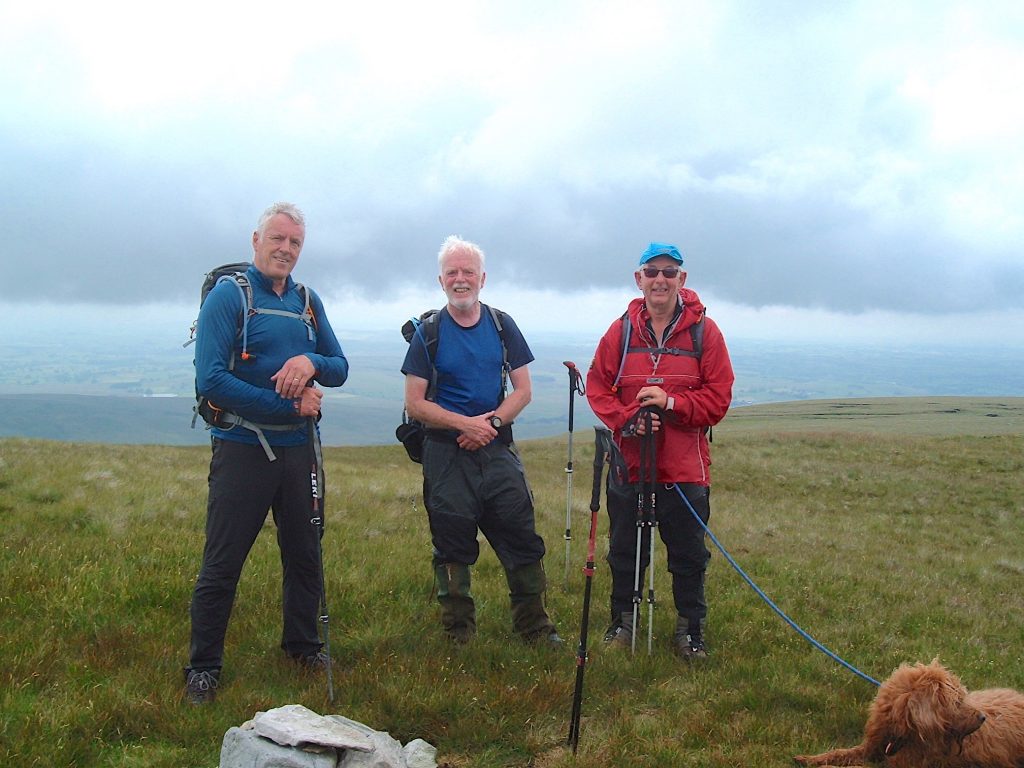 On High Seat, we saw no-one all day long. The entire plateau area has no paths. Only the occasional fragmentary trod, and the odd cairn. Across this rarely-visited area, we made our way to the minor summits of Archy Styrigg, and Hugh Seat, ans finally to Little Fell, which itself comes in at No 20 in the Dales, pop-pickers. The hills we stood on contain the sources of the Ure, Swale, and Eden.
A lesser stream, Hell Gill, led us back down with much boulder-hopping down a cleft strewn with foxgloves.
Parking spaces are very scarce in Mallerstang (another huge contrast with Ribblesdale) but our valley trail back to Pendragon Castle near Outhgill was brightened by the "Water Cut" sculpture, the first one of a series of ten at intervals along the length of the river Eden down to Rockliffe, north of Carlisle.