Trekking in … er.... Italy
Our modest pleasure was to fly out with no more than we could carry in a smallish rucksack, to spend as many nights as possible up in the mountains, sleeping in rifugios and walking between them, and visiting a couple of simple mountain summits en route. Some thunderstorms re-ordered our itinerary a wee bit, but (with slick work on the buses) all these objectives came about. We had 5 nights up the hill altogether.
In Sud Tirol, the Bocker Hutte is deliciously traditional:- a working dairy farm, at 1700 metres, with mattranz-lager for about 20 in a (well-ventilated) loft, and all the bread, jams, cheese, meat are hausgemacht (home-made) by the frau and family.
Next was Talbauer Hut perched 1000 metres above the valley with spectacular views.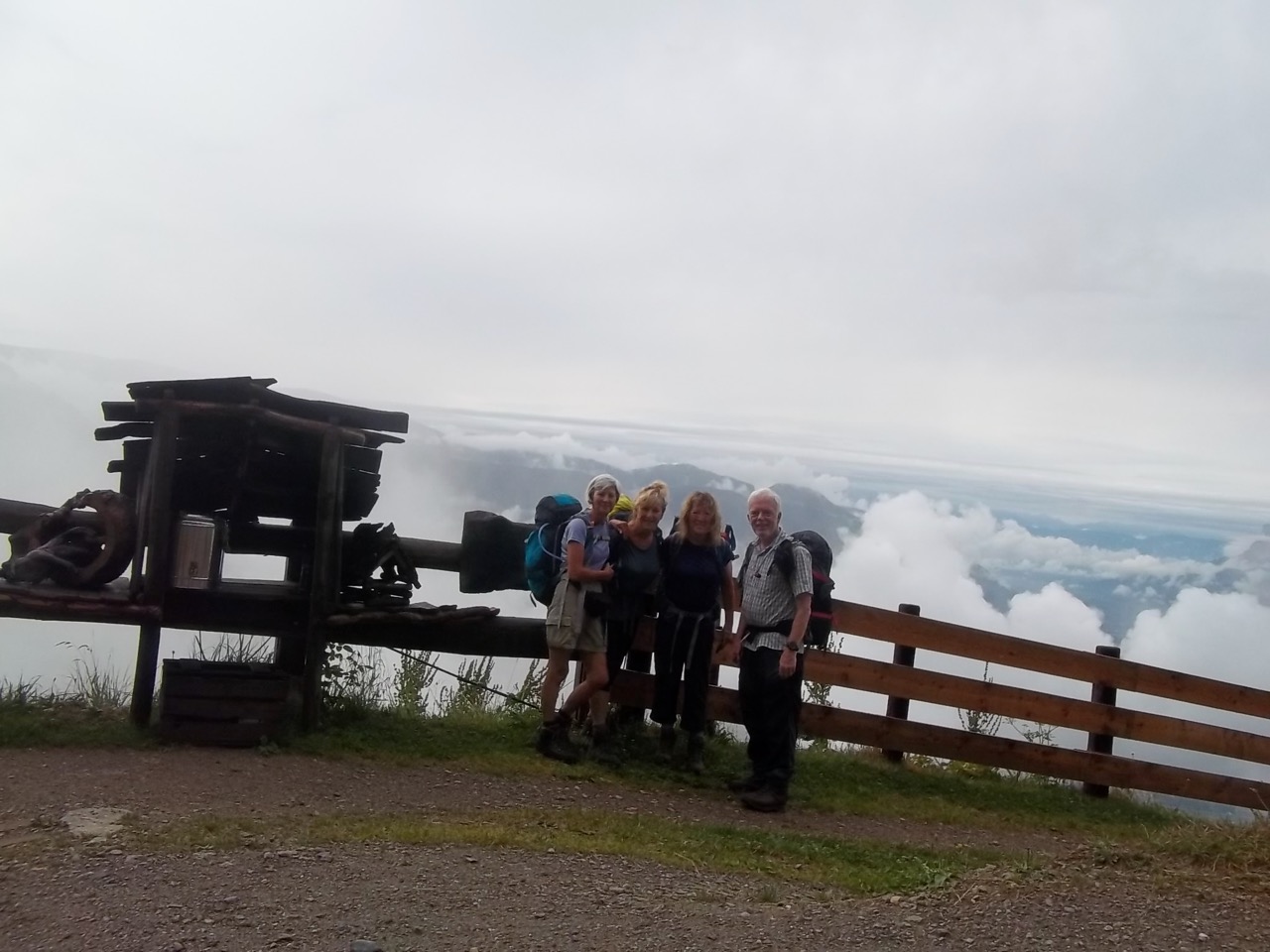 The ample comforts at Talbauer were somewhat marred by the prescence of a scheiss-hund. (Those curious to know how we identified it positively as a scheiss-hund, should consult Dolly privately).

Picturesque Nassereite Hutte, by a roaring stream, is an old hut rebuilt with all mod cons, and enhanced by the lovely Anna.

It was reached via the Meraner Hohenweg, a trail high above the Meran valley which links several Alms by traverses across exceeding steep terrain, occasionally cliffs, and ravines including an excellent 55-metre long bridge.
However the Germanic, chunky, meat-heavy food was taking its toll – especially on Angela and Dolly as vegetarians – and I realised that there could be trouble ahead if news of the amount of sausage and apfelstrudel I was eating should leak back to Blighty.
So we were glad to move to Val di Sole and Rifugio Solander, (actually an off-season ski hotel at 2000 m) for two nights of 4-course meals truly in "la bella Italia".
Much of our "Italian" trip had indeed been conducted in German. That's a consequence of the newly-unified "Italy" making a land-grab after the end of the First World War, to take in a chunk of South Tirol. Three or four generations later, the cultural divide remains surprisingly stark. We met people in that part of "Italy" whose ONLY language was German.
The summit of Mutspitz, was reached after an early start from Bocker Hutte, ahead of afternoon rain and thunderstorms.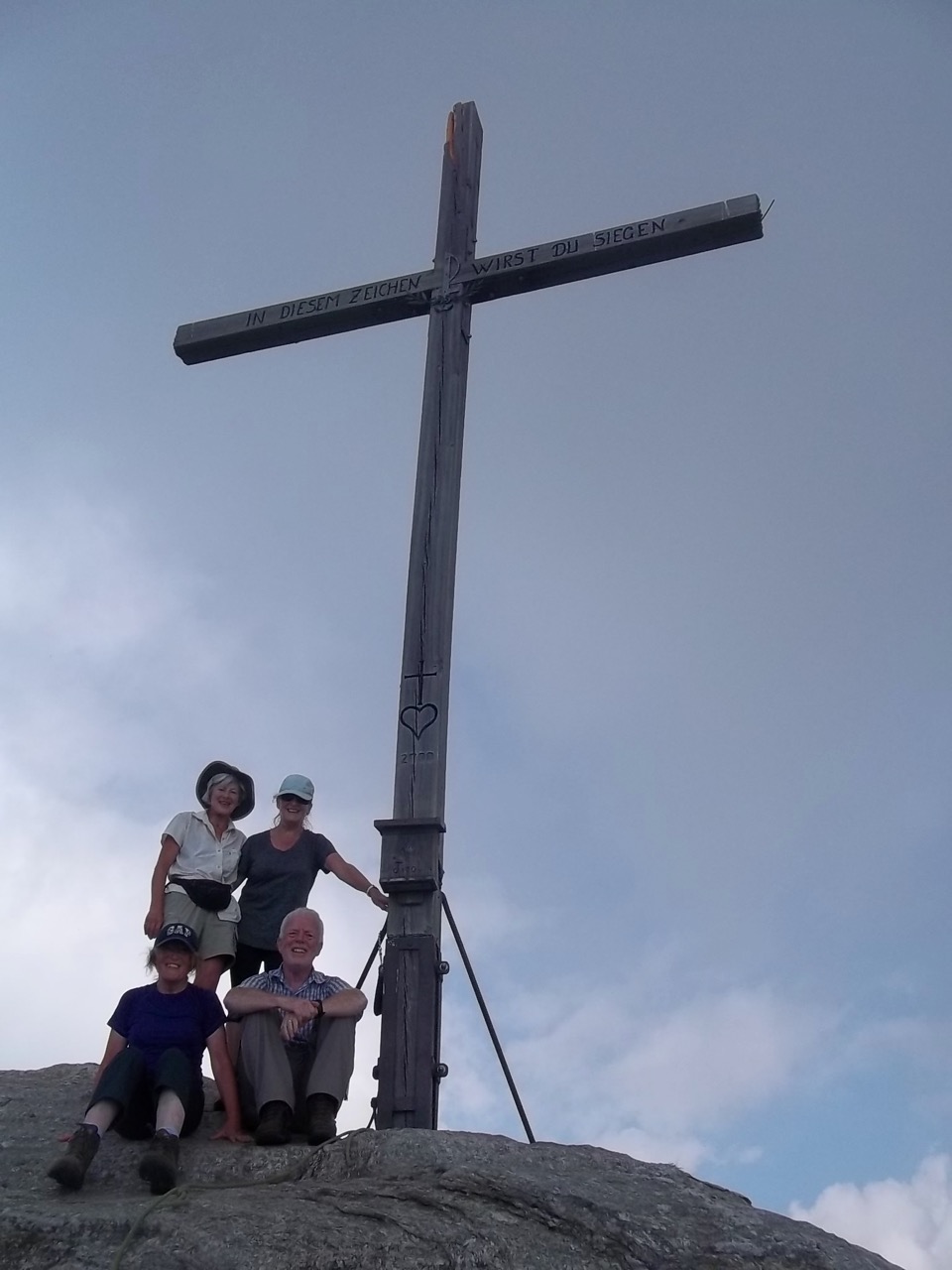 Cima Zeledria is an attractive little ridge. It looks more prominent from the Val di Sole than it actually is, and the easily-reached summit has been graced by an Italian flag in coloured metal.
Behind the summit runs a narrow and steep-sided ridge, which would feel at home in our western Highlands, such as the Rough Bounds of Knoydart. Supposedly an "equipped route" it was in reality no more than a Grade 1 scramble. Occasional metalwork eased the passage, but did not seem to be essential.
A beautiful afternoon descent wound via lakes and woodland to Rif Lago Malghette (white wine and chips) then back to the sun terrace.
A final day's downhill walk through charming scenery and a nice lunch brought us the long way round to Pelizzano in Val di Sole.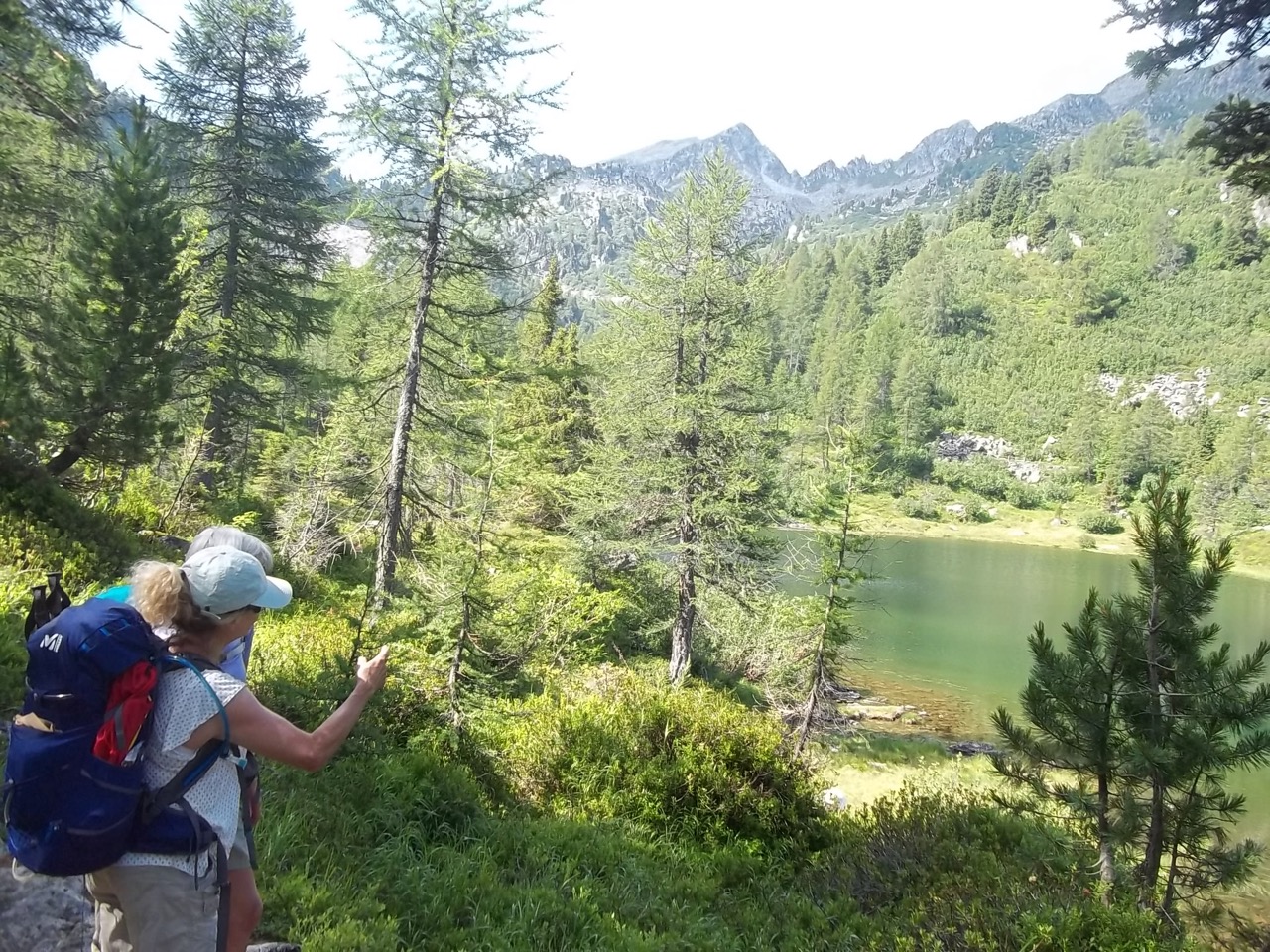 Only several drinks and a pizza away from the morning train to Verona. . .
ANDREW