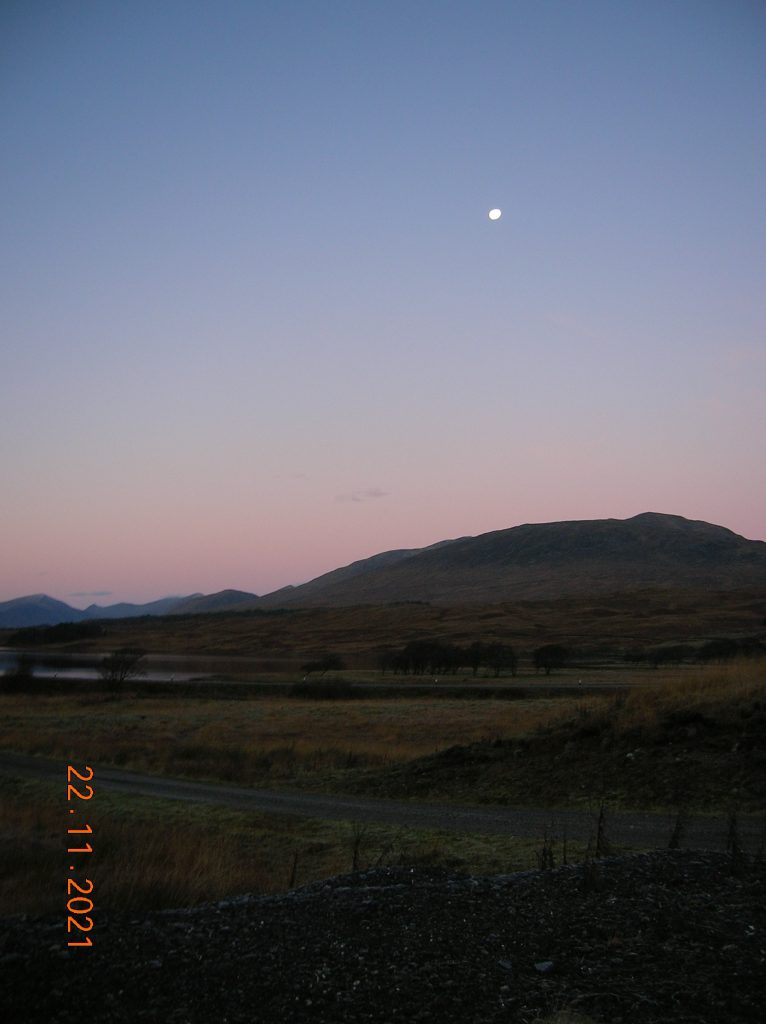 The moon still shone, high above Loch Tulla, as we parked by Achallater Farm, a few miles up the road from Bridge of Orchy.
The place and time, brought echoes of starting other days here:- for Y-Gulley, Central Gulley, and a few trips up West Gulley. This time, our objective was the 1039 -metre summit of Beinn Achaladair, which loomed blackly down upon us.
As dark as Black Douglas and the treacheries of Achallater Tower. https://en.wikipedia.org/wiki/Achallader_Castle


Dawn was touching the mountains with rosy fingers as we started up the glen. An easy gradient, but a long haul up 4 km to the high bealach. Here, we were rewarded by extensive views south towards Cruach Ardrain and Ben More at Crianlarich.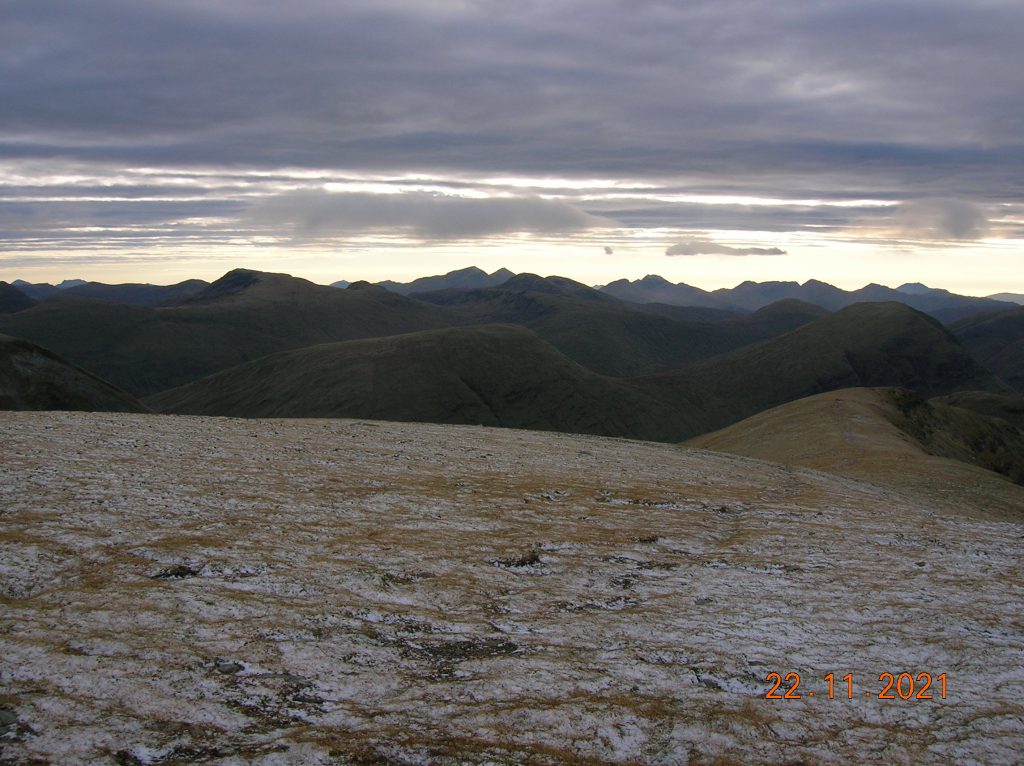 To the north, however, strands of cloud were already wrapping themselves around the summits of the Blackmount. Although the wind was only moderate, the cold was bitterly penetrating.
As we approached the summit, so did the mist. "Ech hill had a hatte, a mist-hakel hoge" (as it says in Sir Gawain) and the vast extent of Rannoch Moor was only glimpsed as through a glass, darkly.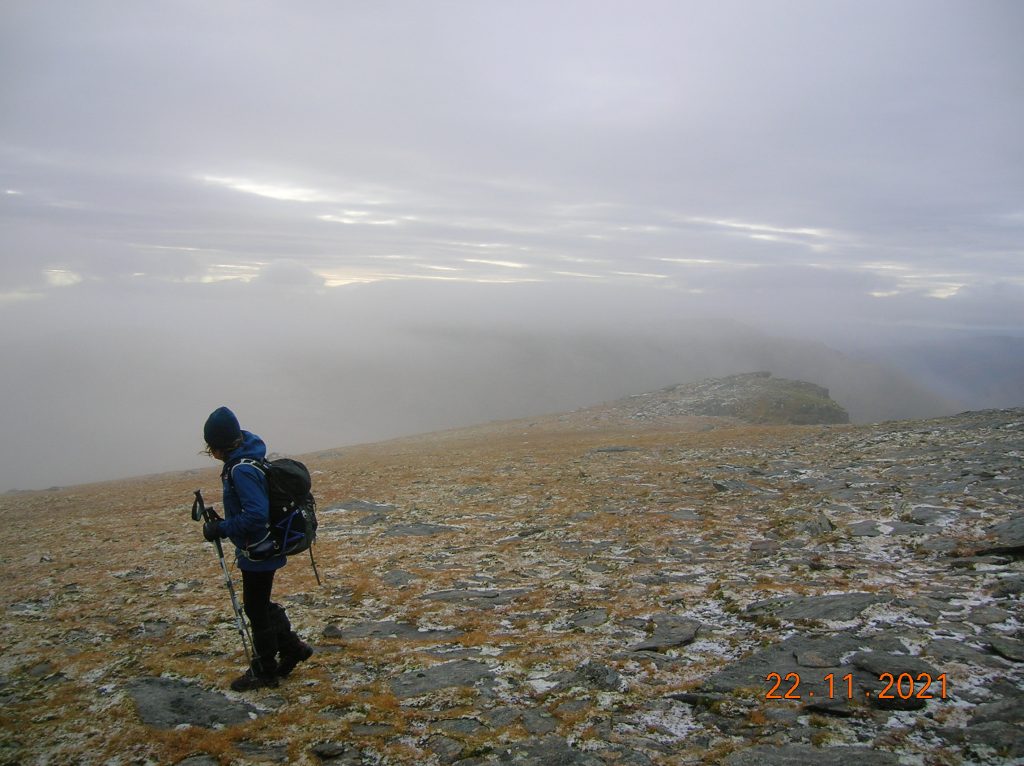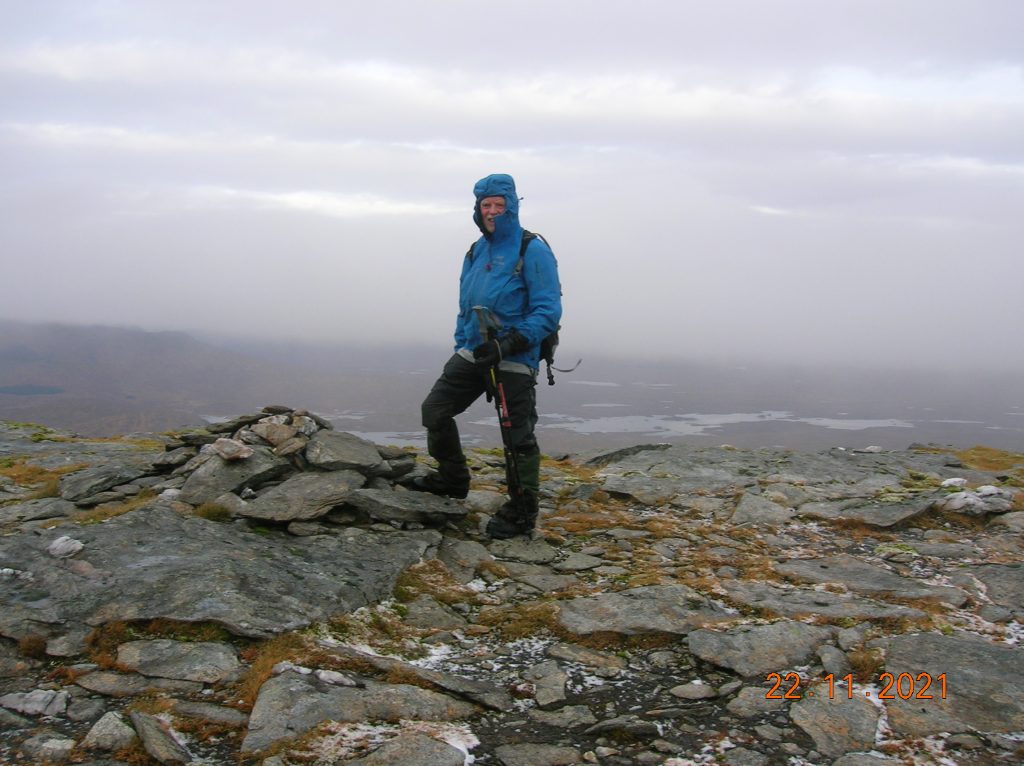 So without further ado, it was back down the pleasant grass to the bealach.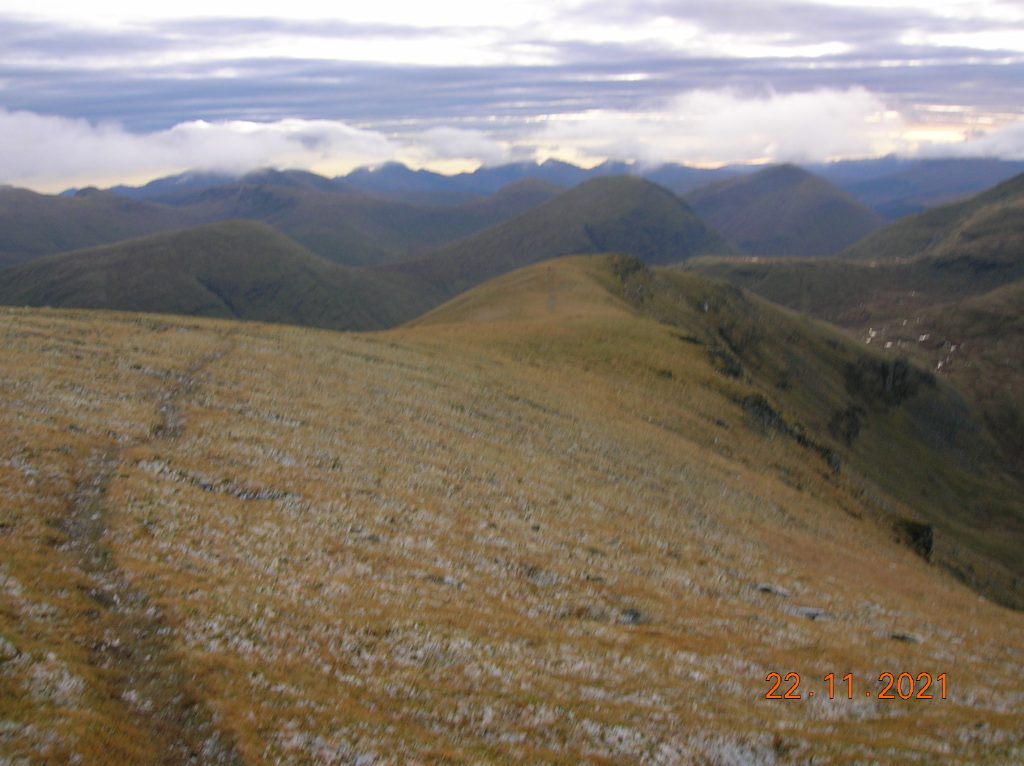 The originally-forecast weather window, had shrunk to merely this. The forecast was for much worse to come up north. but Ang and I had a hybrid plan. After a night at Beattock, we changed from the major List of Ang's Munros to the minor key of Lesser Wainwrights. It was an almost-perfect morning by Ullswater at Howtown.


We aimed for Bonscale Pike and Arthurs Pike, two promontories from the great ridge north of High Street.
A steep ascent was eased by a man-made pony track.
The summit views underlined how exquiste the Lakes can be.
And so we returned, with one Munro for Angela, and two of the Lesser hills for me. Coincidentally, the heights of mine add up to almost the same as Beinn Achaladair. .
ANDREW