Creag Meagaidh requires 880 metres of ascent to the summit. Gairich, (just as another example) 730 metres. But you might benchmark 1000 metres uphill for a typical Highland day.
I decided to see how many of those pesky brown lines could be crossed in a moderate day close to York:- the result is bigger than Pen-y-ghent. At 500 metres up, plus 18km, our practice stroll on the Wolds is the same ascent and 5km longer than the Pen-y-ghent-Plover Hill round from Horton. The start is 13 miles from York.
We crossed Bishop Wilton Wold / Garrowby Hill (a Marilyn and a County Top, I have just found out) and down into a deep dale. (Called "Deepdale"). And up and along the top to Greenwick and Pasture Dale, up, down, up, down, up and down again to Millington and up and down to Givendale and a final rise and fall to Bishop Wilton and the beer bottles.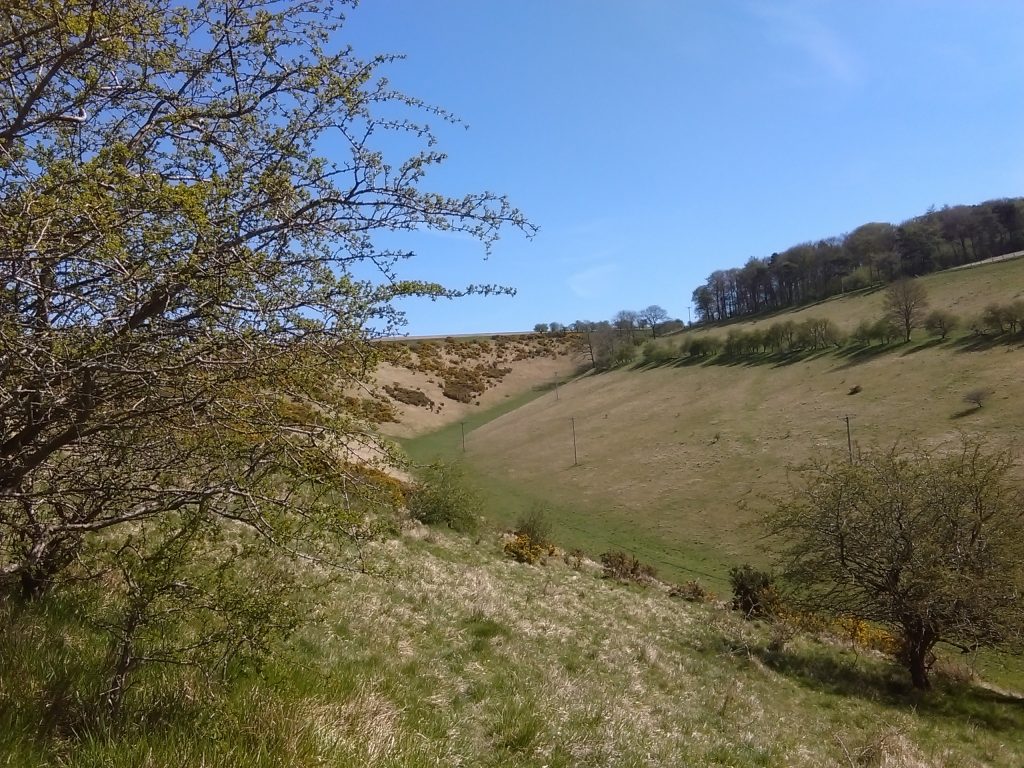 AWARDS: Most contours within half hour drive of York / First time Yorkshire Wolds has featured in a Trip Report / First David Hockney picture on this website.
ANDREW