Cautley Spout was looking good. That is, as a waterfall in the warm summer-like days of March. As a winter climb, it had the reputation of coming into condition only at 10-year intervals. One of these was in 2010 https://www.yorkmc.org.uk/climbng-cautley-spout/ Perhaps the next stage of our disaster will see Cautley Spout dry up and become a summer scramble.
A steep path alongside the waterfall leads to a high narrow valley, which is a route into the centre of the hills. Dave and Anna were here for the first time, so to begin with, we made our way south to the summit of Calders, and then back along a broad track to The Calf 696 m.
The Howgills sit rather shyly between their statuesque and glamorous Lakeland cousin, and the comfortable, pliant charms of their Dales sister. On a day of guaranteed good weather, there must undoubtedly have been a long queue on Striding Edge, and a crowd on Ingleborough. We saw only a handful of people all day long.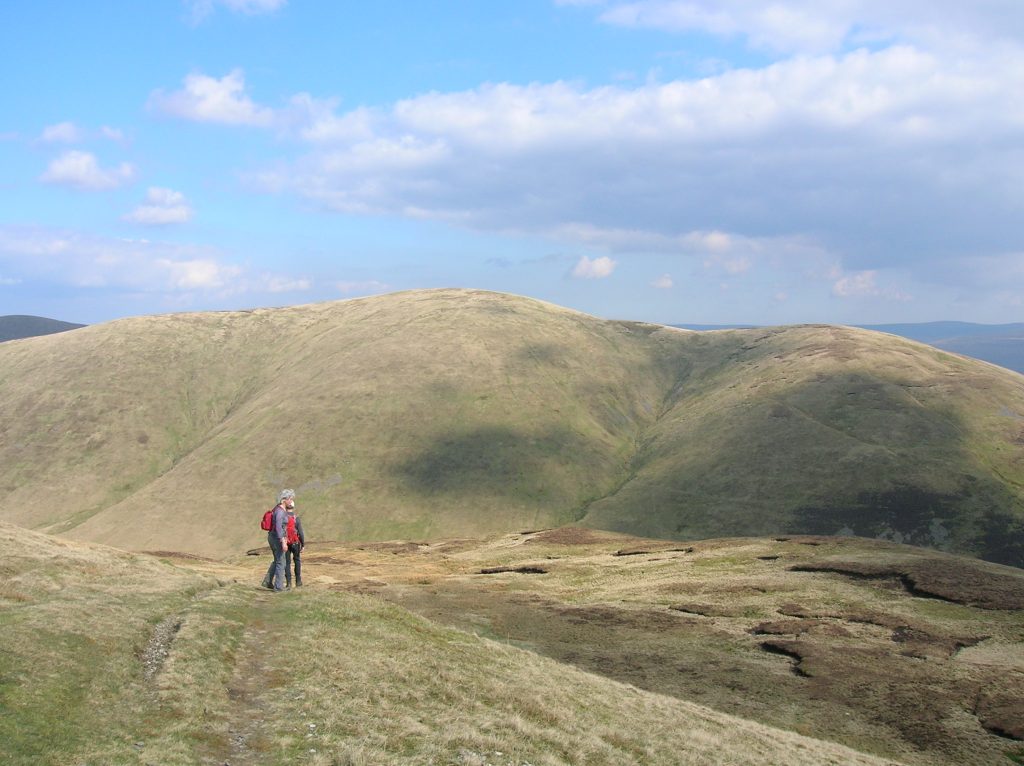 These hills are unenclosed, and whilst there are very few rocky bits, the grassy slopes are often pretty steep. You can wander at will, although the massif is divided by a confusing tangle of steep-sided valleys.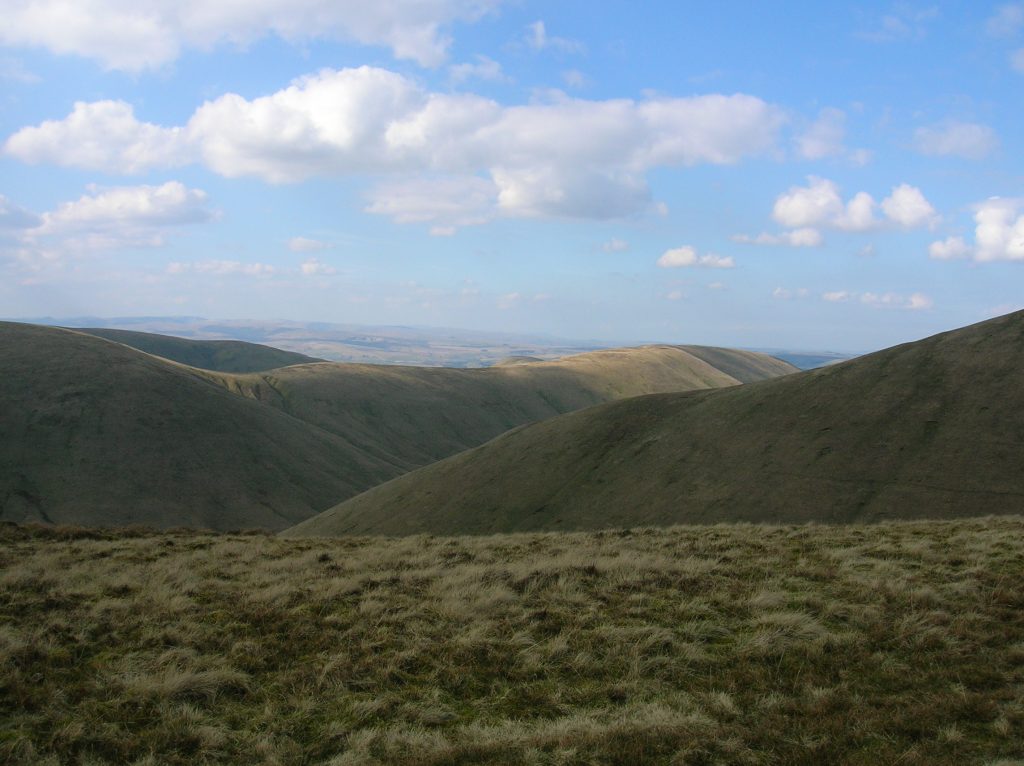 From The Calf, we dropped to a high pass and an ensuing steep climb up to my own first objective of Yarlside 639 m. A rollercoaster route then led down down down and up up up to Kensgriff, and down and up again to Randygill Top, bringing our score to 1030 metres ascent. . (No, I don't have a clue about the etymology).
We had all come to this unknown, but shapely and graceful territory courtesy of the "Dales 30" list of 2000 ft summits. Back in 2008, I decided that after my Munro Compleation I would not get sucked in to "bagging" the Corbetts (albeit I've climbed many excellent ones). But the Dales 30 is an amenable little list (for the most part) and has that great quality of taking you to interesting places which can be easily overlooked.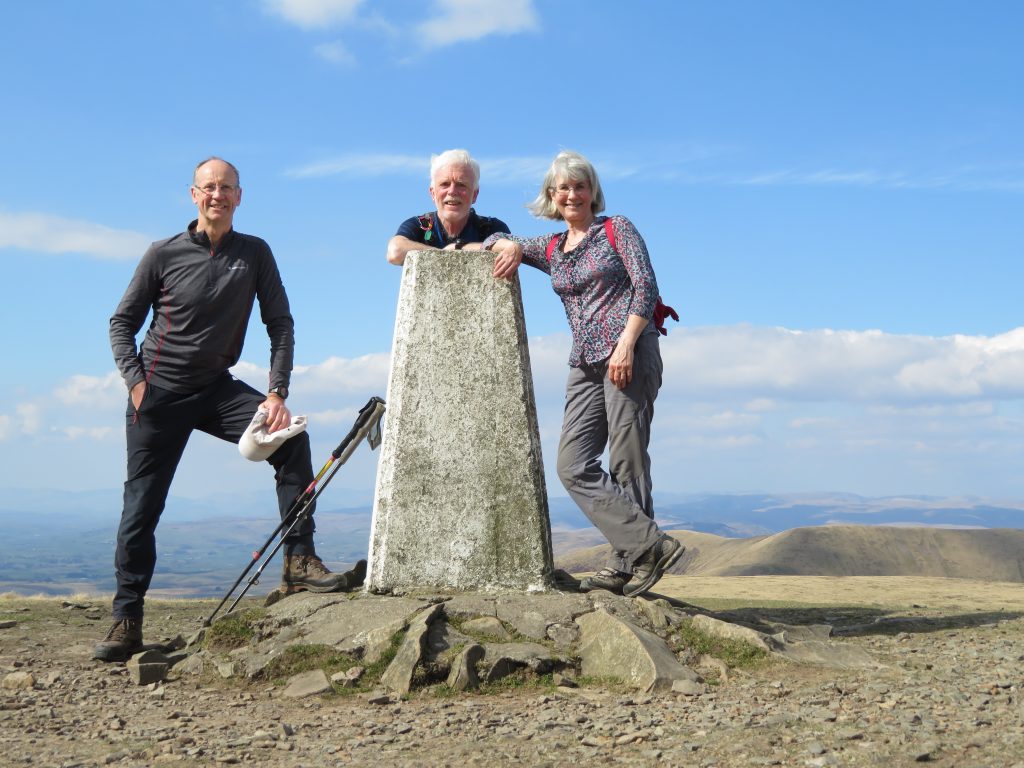 With our knowledge suitably extended and improved, all that remained on this holiday-like afternoon was to find some really good ice-cream. Dave made a great job of that.
ANDREW