With good weather forecast for the spring bank holiday, Mike, Linda and I headed to the Lakes.
On Saturday, we headed to Thornythwaite crag in Borrowdale and chose the classic Raven Crag Buttress (VD) for Linda's first multi-pitch mountain route. Afterwards we walked around to the other side of the valley to Dove's Nest Slabs, where we climbed Precarious Block (MVS). The rock was quite friable, with holds prone to snapping off, which made things entertaining!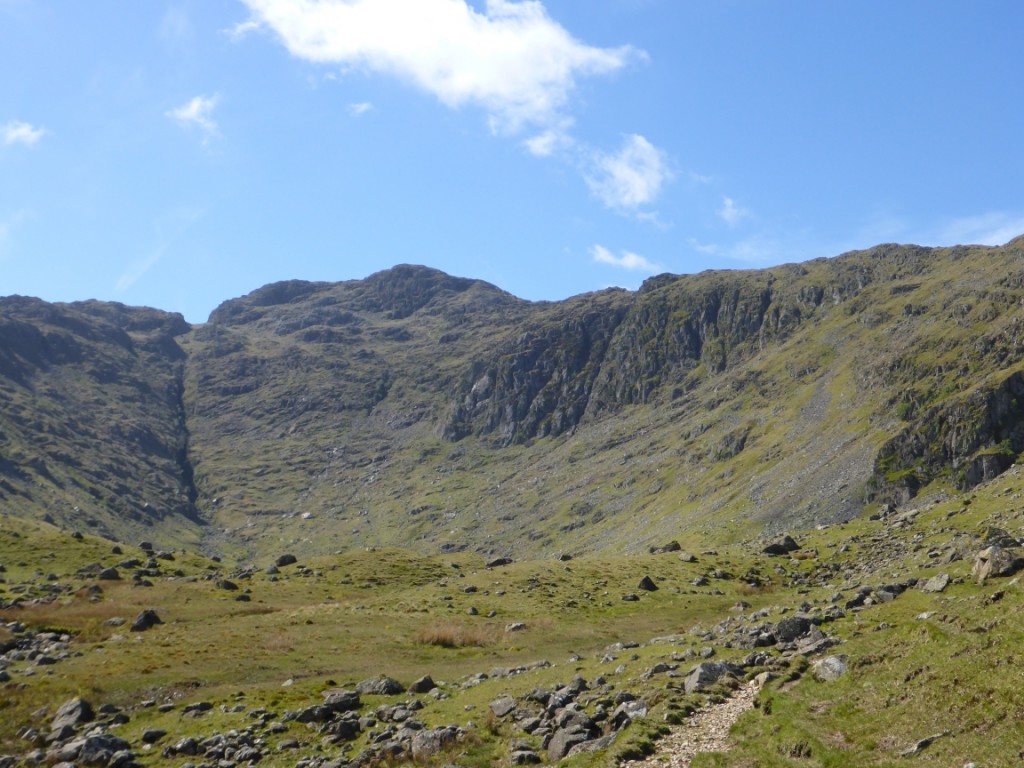 On Sunday, Mike planned to do the Helvellyn and the Dodds fell race. I wasn't feeling fit enough (having recently been ill) so Linda and I walked over Skiddaw and Blencathra instead. The weather was pretty grim on Skiddaw, with rain and a biting wind, but cleared up for an enjoyable descent of Hall's Fell Ridge at the end of the day.