3 days ice climbing with Glenmore Lodge staying at the Cic hut.
Our first encounter was Mortons neuroma followed by jubilation and an abseil in the dark off an Abolokov belay.
A great view of Tower ridge
The first view of our chosen route Point Five Gully,probably the most famous ice climb in the world.First climbed in 1959 six days on fixed ropes.we were up at 5 am to enable us to be first on.
First pitch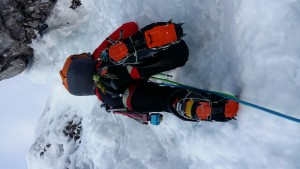 Topping out,and thanks to our instructor Giles for an amazing day.
A walk over the summit plateau to gully 4 for our descent
Once back in the hut we dined on soup,haggis, and ginger cake and custard.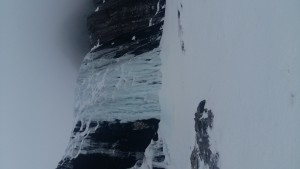 For our final day we climbed the Cic cascades followed by the first pitch of Waterfall gully.the weather had changed somewhat now and we were soon wet through although it did not dampen our spirits.
A truly amazing experience I long to repeat.
After a drive back to Glenmore Lodge for coffee and cake and a chat about our experience it was time to head off.
A good deal was to be found at the Hilton at Coylumbridge. On checking in I was asked by the receptionist if I'd been skiing that day,hell no, I've been ice climbing on The Ben ,not sure if she was impressed but I was duly upgraded to a better room !!