"Water water everywhere, nor any drop of snow....."
The famous line from the Rime of the Ancient Mariner needed only a tiny change to describe our warm, wet winter.
The Ancient Mariner pointed wistfully into the distance, in search of winter conditions. But all that was to be seen, were grey rolls of cloud sticking to the higher hills of the Lake District, whilst a chilling, damp wind gnawed at any un-gloved hands.
We chose a day of exploration. A quiet, dull winter Sunday is just the time to drive the tiny string of tarmac along the valley to the hamlet of Watendlath. I could not remember ever having been here before.
Great Crag, on the moorland above, is not a great crag, but it is a "Wainwright" with good all-round views.
Less good, was the path down the other side into Stonethwaite : lovely scenery, dropping through a picturesque wood, but too steep for comfort on slippy damp rock.
After some nice packhorse lanes in the valley, up we went again for a second Wainwright.
AW is extremely complimentary about Grange Fell, and I can only agree. There are lots of rocky outcrops around its three separate tops, particularly Brund Fell.
The view of Derwent Water from Kings How was exquisite.
The terrain is intricate, just the stuff for navigation practice !! Although not very high, this is some charming "mountaineering in miniature".
There was just enough daylight to visit all three of the dispersed tops, and get back down to Watendlath.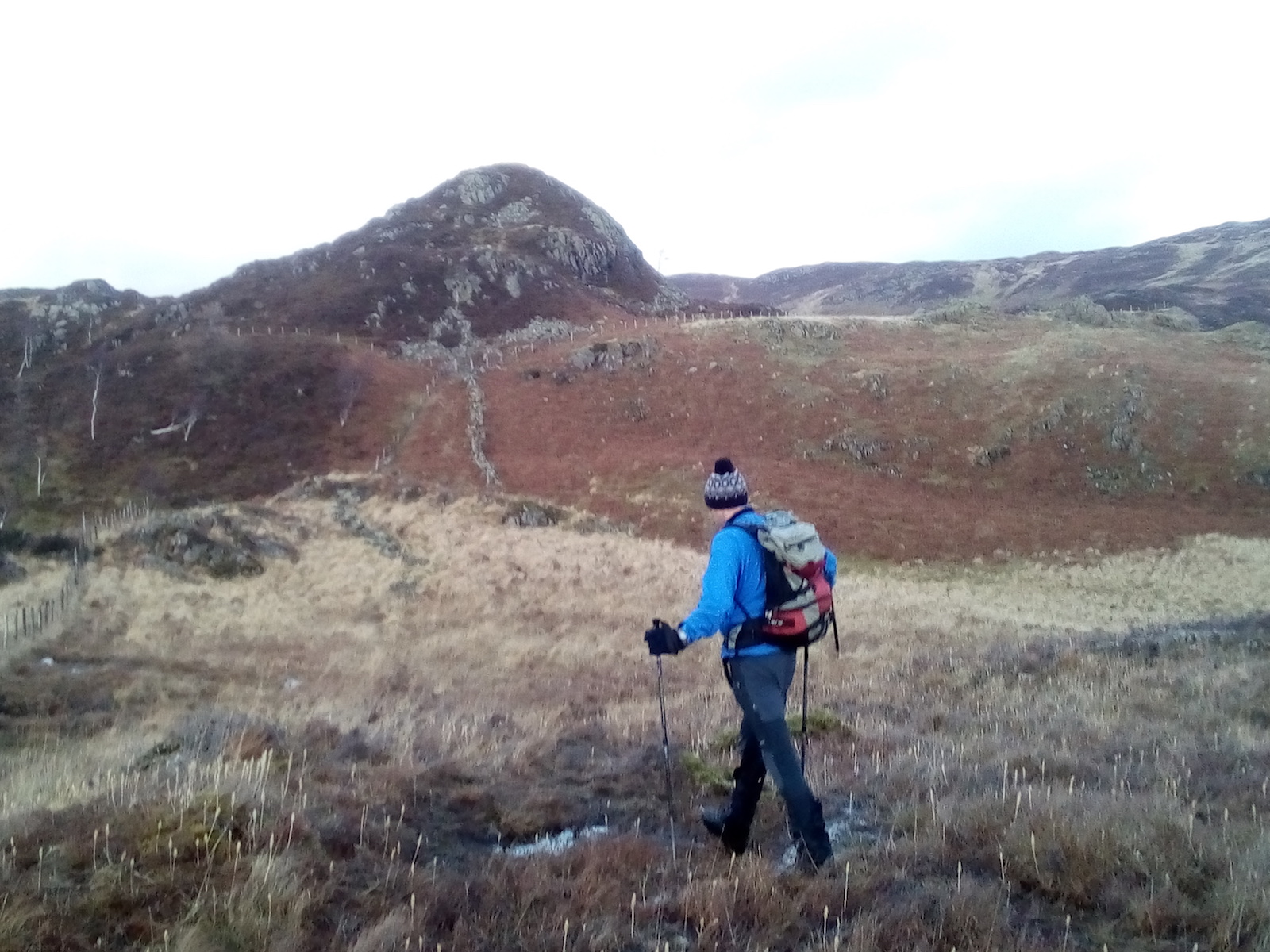 As daylight seeped away, we could bring in Thomas Gray to join Coleridge "as curfew tolls the knell of parting day".
No major numbers this day,  as to height or distance: but it felt like a complete day on the hills, full of charm, perhaps a bridge greater things.
ANDREW